Some Suggested Uses
Fact: Compost improves soil structure and porosity – creating a better plant root environment.
Compost will put life back into your soil. Holding water like a sponge, our compost will cut back your plants' need for watering and give them a slow release of nutrients. Looking to use compost around your home and garden but don't know how to do it? Check out some of our project guides.
---
Container Gardens
Container planting is a great way to use your space efficiently or jazz up the space you have. Here are a few tips to consider when starting to plant in containers.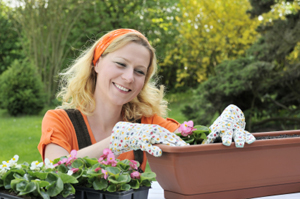 View our Container Gardens How To Project
Topdressing An Existing Lawn
Topdressing an existing lawn is a great way to revitalize your soil and reduce the need for fertilizer. Here are a few tips to consider when working on an existing lawn.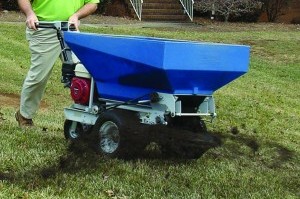 Starting A New Lawn
Planting a new lawn can be a lot of work and can be costly as well. Before starting consider a few tips and begin with a good base of Earth Farms organic compost.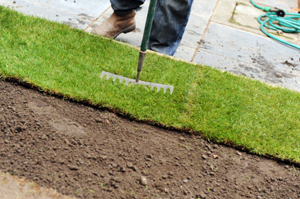 View our Starting A New Lawn How To Project
Raised Bed Gardens
Raised bed gardening is a great place to start developing your green thumb. Consider these items to get you started out right to insure a healthy garden.